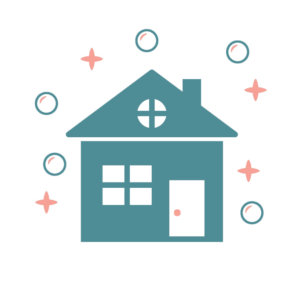 Our HomeMaid Services cleaning sets us apart from the rest. Our customers keep coming back to us, because we provide services that work and keep their homes and apartments clean, right down to the little details.
Spend quality time with the people you love by allowing us to tick off those cleaning jobs. We'll meet with you and decide what jobs you'd like completed and how regularly. For a small investment in money you'll get a great return in your personal time. 
Available Taranaki Wide
HomeMaid Classic Service
HomeMaid Services signature Classic Service is a detailed cleansing treatment for your home, using high grade disinfectant products. Our uniquely powerful treatment begins with a detoxifying dusting, followed by an aromatic scrub of the kitchen and bathrooms, with a sanitising washing of all hard floors and a meticulous vacuuming of rugs and carpets. The active ingredients combined with our deeply cleansing efforts work to energise and stimulate your active surroundings (kitchen, bathroom) while calming your relaxation areas (bedrooms, living room).
First Cleaning Service
Your first cleaning is a top-to-bottom purification process that prepares your home for weekly or bi-weekly professional cleaning services or to help you maintain your house yourself. Because our first visit is intensive, the initial appointment will take approximately twice the time of follow up services. Your heart will be warmed and your mind will be soothed when you are presented with a sparkling clean interior space. Breathe in the lingering aromatic smell deeply as you tour your freshly cleaned home, admiring the shining surfaces and perfectly presented rooms reminiscent of a five-star spa or hotel – only it's your very own personal space to enjoy!
Weekly or Fortnightly Service
Follow up appointments are flat-rate priced based on the size of your home and customised services requested and include all of the cleansing tasks from your first cleaning service. We offer weekly and fortnightly appointments. We will confirm recurring service prices once we have completed your first cleaning and discuss and design your personal cleaning plan with you and determined what exactly you want to achieve with each service appointment.
Every time we clean, we'll provide services that include the following:
Bathrooms   Cobwebs removed, all surfaces wiped, floors vacummed and mopped, mirrors/chrome fixtures cleaned, shower doors cleaned, tile walls wiped, toilet/bath/showers cleaned, all rubbish removed
Sleeping Areas  Cobwebs removed, all surfaces wiped, floors vacummed, doors and door frames cleaned, fresh linen on beds if required, all rubbish removed
Living Areas   Cobwebs removed, all surfaces wiped, floors vacummed, doors and door frames spot, dusting of all surfaces, hard floors mopped, all rubbish removed
Kitchen  Cobwebs removed, counters cleaned, outside of range hood cleaned, top and front of range cleaned, sinks cleaned and chrome shined, fronts of all appliances cleaned, microwave wiped out, doors and door frames cleaned, floors mopped

HomeMaid Deluxe Service
Our Deluxe service is a deep cleaning of your home. In addition to everything included in our HomeMaid Classic Service, we will:
Clean oven interior
Interior windows and frames cleaned
Change of bed linen
Disinfect hotspots
Mattress sanitising treatment
Premium Upgrades
In addition to the incredibly deep cleansing treatments you receive with every signature service, we offer premium service upgrades you can schedule regularly (i.e., every cleaning, every third cleaning, twice a year). Any of these additional services can be added to your regular visits, simply contact us ahead of time so we can add the extra time to your appointment.
If there is anything you would like help with NOT included in our list of services, please contact us to discuss. We are pleased to consider any special requests or make recommendations for service providers who can help if we are not able to. Please consider us your personal cleaning concierge and contact us for any cleaning needs and desires you may have at any time. Let's review the upgrades that we offer:
Cleaning of wooden window blinds
Carpet cleaning
Closet interiors
Cupboard interiors
Fridge interior
Organising & decluttering
Oven interior
Strip bed/change sheets & make bed
Wash/dry/fold laundry
Window interiors
Emergency One Off Cleaning
Last Minute Cleaning Services
It happens to the best of us. Life is busy. Time is precious. And things pop up unexpectedly. Sometimes you just don't have time to get everything done. Let HomeMaid Services assist you with one task always on your list – housecleaning.
You need to whip your house into shape as soon as you can, but you've still got a lot to do before you can even think about shining up the kitchen sink. Finding last-minute cleaners near you can be extremely difficult.
Our Promise to You
The highly trained teams at HomeMaid Services have received excellent reviews and consistent referrals. We're members of the community, just like you, and your complete satisfaction is what we strive to attain.
When you're ready to let someone else handle the dirty work, give us a call. Tell us what kind of last-minute cleaning service you need to shine up your home for your visitors or event, and we'll provide a free quote to get you started.
For Emergency Cleaning Call – 027 554 0656
Like to know more about our Residential Cleaning services? Request A Quote for details!