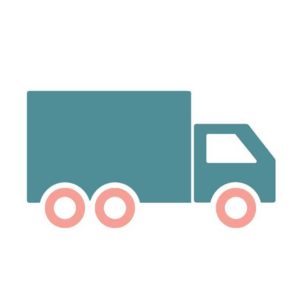 LEAVE US THE MESS, SO YOU STRESS LESS!
Moving house is a a stressful enough time, without the hassle of having to clean your house as well.
HomeMaid Services offers a full interior house clean, after you have shifted your household items. This leaves you to focus on your move and settling into your new home.
Available throughout Taranaki.
Our Moving Home Package is the perfect option for home owners or tenants who are on the move! When you hire HomeMaid Services, you are hiring professional cleaners. One of the marks of our services is that we clean your home with a game plan in mind.  We're Maid For This.
Move-Out Cleaning Service
The process of a move can leave your prior residence looking a little worse for wear, with scuffs on the walls, carpets full of footprints, and bathrooms that probably need a good scrubbing. HomeMaid Services are here to handle the job.
Move-In Cleaning Service
Moving in can do a number on your new home. Boxes and packing papers are everywhere, the kitchen is probably a disaster, and you've got way too much on your plate to worry about cleaning everything up right now. Let HomeMaid Services  clean up the mess surrounding you, and help you get your home sparkling!
End of Tenancy Clean
Moving is Easy with HomeMaid Services – Moving is a hassle no matter how you handle it. The very act of packing up your entire life and relocating to a new home—whether it's across town or across the country—can leave you exhausted. Throw in young children, a job, and social obligations, and you may be left wondering how you're going to pull it all off.
Thanks to HomeMaid Services, you don't need to worry about when you're packing or unpacking a new house, rental property, or selling a house, is getting your new or old place cleaned up. We are MAID for you!

Our Moving Home Options service includes the following:
Bathrooms  Cobwebs removed, dusting, floors cleaned, toilets cleaned, mirrors/chrome fixtures cleaned, shower doors and frames cleaned, tile walls cleaned, bathtub/showers cleaned
Bedrooms   Surfaces wiped, beds made, floors cleaned, general dusting, cobwebs removed, doors and door frames cleaned, skirtings wiped
Living Areas Surfaces wiped, cobwebs removed, doors and door frames cleaned, general dusting, floors cleaned, skirtings wiped
Kitchen   Counter tops cleaned, outside of range hood cleaned, glass top surfaces wiped, sinks cleaned and chrome shined, fronts of all appliances cleaned, general dusting, cobwebs removed, microwave wiped out, doors and door frames cleaned, oven cleaned
Windows   All interior windows and frames cleaned
We also offer an Unpacking Service – for details CLICK HERE
Moving House?
Let HomeMaid make your move less stress!