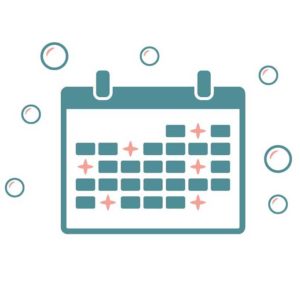 We will create simple, customised solutions to help you get organised. We will support you to find balance, restore order and maximise your resources which will ultimately reduce stress and increase productivity at home and in the office. At HomeMaid Services, our organisation process includes the following:
Cleaning thoroughly before we organise your things
Helping you decide what to do with old belongings
Creating easy and effective labelling systems
Making your spaces more streamlined and visually appealing
Identifying reputable donation or recycling services for you
Home relocations –  Unpacking Service

No matter if you're busy working or a busy at home parent, it's hard to find time to tidy up. That's especially true if you're also dealing with a significant life change, such as moving to a new area or welcoming a new family member. Luckily, you can depend on our efficient team to make your home feel in order and peaceful again in no time. While the timeline for each organising project may vary, we're dedicated to getting your rooms back in shape as quickly as possible.
Areas we can help you with … Here are a few examples of spaces we can declutter for you:
Kitchen pantries
Closets
Bathrooms
Drawers
Cabinets
Bedrooms
Laundry rooms
Children's playrooms
We also offer a range of affordably-priced containers and hangers, that can supplement your existing storage items.
Our Process
After our initial phone contact, I will visit your home for a free half hour consultation. Together we will evaluate your space, discuss what is not working for you and talk about what steps will need to be taken to help you get organised.

Pricing & Packages
HomeMaid Personal Organisation Services can be customised to suit your budget and we can work on any area of your home that needs organising.
I will visit you in your home for a chat, it just takes a half hour or so and it is completely free. After this I can give you an estimate as to how many hours you may require or which package would suit best. If you would just like to have a chat on the phone, ask me any questions about any aspect of your home, or any concerns you may have about the process, please feel free to give me a call or email
New Season Package – $320 +GST. A new Season is the perfect time to get stuck into a project. This package is for 4 hours of decluttering and organising – ideal for a small space such as your pantry, bathroom or bedroom.
Get Stuck In Package- $500 +GST. 6 hours of hands on decluttering and organising. This is ideal for targeting a medium sized organising project such as a kitchen, living room or maybe your wardrobe.
Two Day Service Package – $900 +GST. Ideal for targeting the bigger projects such as the garage or larger areas in your home. This can be used for any two consecutive days during the week, depending on availability. Service: 6 hours each day
Extras – 1 hour $80. You may just need a few hours to finish off or to get you started, or a couple of hours a week or month over a longer timeframe (minimum of 3 hours per booking.)
Selling, Moving or Downsizing?
If you need help decluttering to present your home to sell, deciding what to take, or unpacking at your new home, HomeMaid Services can do this job for you! The benefits of using HomeMaid Services when selling or moving include:
Getting your house to market quicker
Fresh eyes offering a fresh perspective
Decluttering the excess to show the home at its best to buyers
Maximising space by looking at furniture and layout
Someone to help with the tough decisions
Organised packing to easily unpack at the other end
Unpack your new home, to make it feel like a home quicker so you can enjoy!
Like to know more? Fill out our enquiry form and we will be in touch!